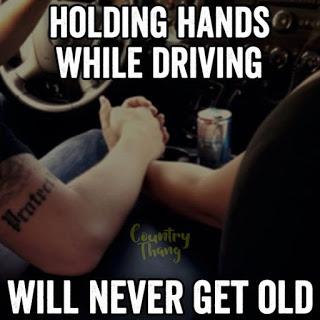 10 Things You Need To Do To Be Happy In Your Relationship
After you've been in a relationship for a while, it's easy to focus on the negative. At The Gottman Institute we call this the negative sentiment override (NSO). Couples that are in the NSO will not notice the positive their partner does 50% of the time. What does this mean? Start adding thank you's and appreciations to your relationship, like it was in the beginning. I know this sounds small, but it will make a big difference. Here are 10 helpful tips to overcome the NSO in your relationship:
Brew up a cup of coffee for your partner. Have a cup of coffee together in the morning and talk about at least one important thing that will be happening in your day. Make this a ritual every morning.
Laugh together. Bring up a funny moment from your past that makes you both laugh. Couples that laugh together are more likely to stay together. Maybe the last time you were out to dinner together the server said or did something funny. Bring it up with your partner. You can also watch a funny comedy together.
Work up a sweat together. You can do this inside or outside of the bedroom. Working up a sweat will boost your endorphins and is good for your heart. Make sure to get your heart rate up. Take a hike, go for a swim, or take a boot camp class together. Getting your heart rate up together can add passion to the relationship.
Try new things together. Dance before dinner together or read a new book. Even if you think you won't like it, try it. Couples that try new things together have a better quality of relationship. This will help nurture the friendship and sense of adventure in the relationship.
Have sex in a different place. If you're feeling so-so about your bedroom romps, then maybe it's time to try something different. Your sex life needs to be satisfying to both. If you haven't been talking about it, then you need to start. If you always have sex in the bedroom, then try the living room, the kitchen or the kitchen table.
Don't hold onto grudges. We all make mistakes, that doesn't mean you need to throw them in your partner's face whenever you are angry. Accept that we are all human and that we all make mistakes. Nobody is perfect and you can't expect your partner to be. If you find that you just can't let go, then it's probably time to talk to someone.
Don't make complaining a habit. It's easy to spend your time with your partner complaining about your job, the kids, the house, etc. This can leave you feeling drained and feeling disconnected from one another. Leave your complaints at the door and tell your partner what went right with your day.
Stay in touch. After you have been in a relationship for a while, it's easy to get caught up in your day. Send a playful or loving text to your partner during the day. Let your partner know how your day is going. If you shared one important thing about your day, let your partner know how it went. For example, if you were worried about a presentation with an important customer let your partner know that you nailed it.
Look at yourself. It's easy to blame your partner when things aren't going right in the relationship. Take a good look at yourself first. What is your self care-like? When your partner takes out the trash, do you thank them? Do you respond to their text messages? Are you criticizing how they do the laundry?
Stop attacking. Dr. Gottman's research has found that you can predict how a conflict discussion will end by how you start it and will set the tone for future conversations. Start your conflict discussion gently. Use 'I' statements, this will let your partner know how you felt. Also, let your partner know what you need. For example, 'I felt left out when you came home from work and watched T.V. before talking to me and I need you to let me know how your day went before turning on the T.V.'
Start adding these to your day. You can start with a few. After a while it will feel natural and help rebuild the friendship in your relationship. Friendship will also help with intimacy in the relationship.
Lianne Avila is a Licensed Marriage and Family Therapist. She is dedicated to helping couples through difficult times. For more information please reach out. Lianne is available for a phone consultation as well as therapy services in San Mateo, CA. You can reach her directly at (650) 892-0357.