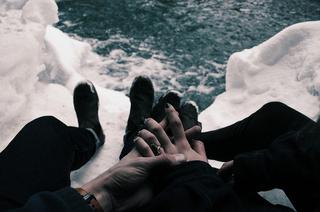 7 Reasons Why You Should Start A Relationship In Your 40's
First of all there is nothing wrong with being single in your 40's. Whether your single because you are divorced or you have never married, you're not alone. There are more single people than ever these days. I know many great people who are single in their 40's. They are doing things they never imagined they would do in their 20's.
There is also nothing wrong with wanting or needing to be in a relationship, in your 40's. I'm actually glad that you do. As humans we are designed to need other people. This is the normal process of life. If you are single, this is a great time to get to know yourself better. You can try new things, and even travel to new places.
One of the first things you need to do is to stop criticizing yourself for being single. You also need to stop comparing yourself to all of your married friends. This is easy to do. But, the good news is you can stop. Here are seven reasons to start a relationship in your 40's:
Men and women in their 40's are generally more self-assured. They know what they want, and they aren't afraid to ask for it. I think this is one of the best parts. You don't have to pretend anymore. You aren't scared if things don't work out. You know you can make it on your own.
There is no ticking of the biological clock. When you don't have the pressure of getting married and having children right away. You can actually start looking for someone for the right reasons. This is a game changer in dating. You will feel more comfortable setting boundaries.
You have learned from your previous relationship experiences. You know yourself better and can learn from the past. This will give you a big advantage in the dating game. Knowing how to size up a potential partner for future dating. Maybe, you're more introverted and in the past you've gone for the extreme extroverts. This is your chance to find someone who is a little closer to your introverted style.
Your identity is more clearly defined. This is a time where you know yourself better than you ever have. Therefore, you are more likely to depend on yourself not your partner to solve all of your problems. You may have figured out, it's never a good idea to rely on one person for everything.
You have figured out what is important. You can forget the "perfect" list. This will also help free up unrealistic expectations. Physical appearance and the type of car one drives, now take a back seat to personal attributes. If you haven't made a list of what you are looking for, this is the perfect time to start. Start with must have traits, alright traits, and icing on the cake traits.
Romance is more enjoyable. You are more confident and liberated than you were in your youth. This will give you freedom in the bedroom. That's both, to saying yes and no.
You are two independent people with separate lives. This will help you nurture the three entities for a relationship: "I" "You," and "We." We've all gone through losing ourself in a relationship and we know how it ends. What is your self-care routine like? This will make a big difference when you are in a relationship.
This is a wonderful time in your life. No more confusion, like you felt in your 20's and 30's. Your priorities are in order. You know the benefits of "keeping it real." So, go for it! Now, you are in the driver's seat.
Lianne Avila is a Licensed Marriage & Family Therapist. She can help you through this period in your life. For more information, please visit www.LessonsforLove.com.