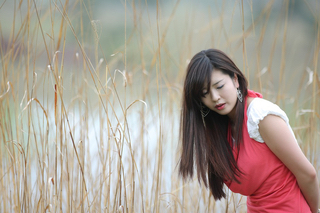 25 Ways To Practice Self Love
I know you have heard of self love. The questions is, why aren't you practicing it?
Unfortunately, you can't find many reasons not to love yourself. You aren't pretty enough, rich enough, tall enough, and many more. How much time do you spend criticizing yourself? I think as human beings you are prone to criticize yourself. Is this because you compare yourself to others, all the time? This is always a set up for disaster. If it doesn't stop, you can end up with anxiety or depression.
One thing I always tell my clients, is that you can't go back and you can't really predict the future. So, what does this mean? Live in the present. If you are filled with regrets about the past or are constantly worried about the future, then you miss out on the present moment. What about that beautiful smile your child just gave you or the birds chirping. What a beautiful sight and a beautiful sound. Stop comparing yourself to other and stop criticizing yourself.
This means it's time to be good to yourself. There is nobody else like you. This means you are special. This is not the same as being self-absorbed. This means you don't hate yourself. When you love yourself, you will attract people into your life that respect you and love you for the person you are.
Here are 25 ways to practice self love:
Declutter your space.
Take a deep breath.
Take a glorious afternoon nap.
Try out a new recipe.
Nourish your body with something healthy.
Have a good cry.
Forgive yourself.
Say no when you need to.
Drink lots of water.
Spend an entire day at the beach.
Literally stop and smell the roses.
Play with your children all day.
Write a love letter to yourself.
Buy yourself something pretty.
Go for a walk in nature.
Take action towards a goal.
Get some sunshine.
Treat yourself to a massage.
Swing on the swings at the park.
Get your nails done.
Journal about your big dreams.
Watch Netflix and chill.
Get a good night's sleep.
Pop open a bottle of champagne to celebrate life.
Watch a funny movie and laugh your ass off.
You always put everyone else first. What does this mean? You are last on the list. I want you to start practicing self love today. Start with one of these tips. Then, keep adding more self love to your day. You will start to feel better about yourself, and others.
Self love has been known to prevent burn out. This is when you start losing your passion for life. You no longer enjoy what you used to, and you begin to feel resentful towards those around you. If you try these tips and they don't help, then it's time to get help. You can talk to a friend or family member. You can also talk to a professional (like myself) for help.
If you liked 25 Ways To Practice Self Love. There is more at Reducing Stress.
Lianne Avila is a Marriage & Family Therapist, in San Mateo, CA. She has helped many individuals learn to love themselves and thrive. For more information, please call (650) 892-0357 or email Lianne@LessonsforLove.com.