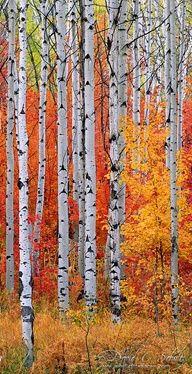 5 Researched Tips That Will Help You FALL Back In Love
"A successful relationship requires falling in love multiple times, but always with the same person." unknown
Many couples want to put the spark back in their marriage. They don't always talk about it or want to admit it, but they want it to be like it was in the beginning. Don't be scared to talk about it with your partner. The Gottman Institute has done a ton of research in working with couples, and we have found that talking about it is one of the best things you can do for your marriage.
In the beginning you worked very hard to win over your partner. Once you win over your partner, you still need to work hard. It's like a pop star getting their first hit song. If they want a second hit song, then they need to work even harder. Your relationship is the same way. We have found that couples that work hard at their relationship, stay together. The bottom line is a relationship is not magic, its work. Here are five researched tips that will have you fall back into love with your partner.
Six-second kiss. You read that right. In our busy world most of the time we give our partner a peck. You need to stop and kiss on the lips for six seconds. It's not really that long and the physiological effects are great.
Know one important thing about your partner's day. This is also known as departing. Before your partner leaves for the day make it a point to know one important thing about their day. Don't be scared to ask, if they don't say. This shows genuine interest, which helps build the friendship.
Greet your partner at the end of the day. This is a time where you put down all electronics and have a twenty-minute conversation with your partner. This is where you partner can talk about their day and you are not judging or giving feedback. This will help reduce external stresses in the relationship.
Update your LoveMaps. This is about knowing your partner inside and out. As human beings we are complex and we are always changing. Set aside some time once a week to update LoveMaps. This will let your partner know that you have their back no matter what.
Touch, touch, touch. That's right, kiss, hug and play with one another. The more the better. We all like to be touched and to give touch. The next time your partner is cooking in the kitchen rub up behind them, be playful.
As we all know, there is a continuum for intimacy and sex. As Dr. John Gottman says, "every positive thing you do for your relationship is foreplay." The good news is, it's never too late to start over.
Lianne Avila is a Licensed Marriage and Family Therapist dedicated to helping couples. She has spent the last five years learning and applying The Gottman Method for Couples in her practice. For more help, please call Lianne at (650) 892-0357.