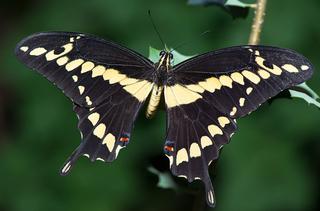 7 Things Nobody Told You About Being Single
I have to admit, I really wanted write this article. Almost 50% of the population in the United States is single. There a lot of people that think there is something wrong with you, if you are single. This comes from very old stereotypes.
I have found that there are a lot of people out there, that actually like being single. There can be many different reasons for this. You could of been in a bad relationship in the past, you want to focus on your career, or secretly the thought of being tied down is horrifying to you. You are also aware that the divorce rate is nearly 50%.
Whatever the reason, it's alright. Being single doesn't have to suck. This is a time where you can explore the things you like. Take that class you have always wanted to take, travel or even write a book.
Here are 7 things nobody told you about being single.
In the back of your mind you are constantly wondering, "Am I too picky?" Perhaps you've been told this. Over the years dating has changed, drastically. If you are single, you probably already know this. I'm hear to tell you, being picky is alright. You may wish you were a little pickier when you were younger. It's important you know what your deal breakers are.
The question is, "Do I like this person ONLY because they are into me, or do I like them because I am genuinely attracted to them?" It is flattering when someone likes you and sends you nice text messages, especially if you have been single for a while. But, you really need to be honest with yourself. Does this guy really spark you interest, or is it just flattering? If you stay with him because you are flattered, it could end dangerously. So, be careful. It's good to know what you like and what you are attracted to.
You friends constantly reassure you and tell you, "The right person will come along, when you least expect it or aren't looking." Please stop, I'm sure you've heard that one a thousand times. You haven't been looking for the right one in years. (yeah right) Instead, have some fun while you are looking. You don't have to settle for the first person that comes along. You have standards, stick with them. This goes with being a little picky.
You wonder if it's cheesy or pathetic, that (secretly) you want to be in a relationship?  Don't give up, sister. Keep trying. It's nothing to be embarrassed about. As human beings we need and desire relationship in our lives. Think about it, we are always connecting with others. We make eye contact, we smile and have people that we look forward to seeing. Feeling this way is normal and part of being the person you are.
I know this is gonna end, so how does this end? There are many reasons that it doesn't progress into a relationship. So, why many people are busy enjoying the third or fourth date. Your mind is busy wondering, "I bet he is just waiting for sex, or is he just going to want to keep it casual?" This is a great time to practice, staying in the present. Try not to predict the future with a bad ending. You never know what is going on in someone's life that you just met.
You never know if you should tell your mom or friends about people you are, "hanging out" with. Bless those that are close to us and truly care about us. I know, you don't want to break their heart or let them down when things don't work out. It's important to ride with the highs and lows of dating. Not only is it painful for them, it's painful for you. 
You feel like everyone but you is in a relationship. Tired of that third wheel feeling? Everyone has been through it. I know you can watch movies alone on Sunday, but if you had someone to join you it would be a lot better. It's important to be comfortable with yourself when you are single. That way, you will still feel comfortable with yourself when you are in a relationship. 
Whether you want someone to miss and hold hands with, or you plan on staying single forever. It's important to love the person you are. People that are confident are the most desirable people on earth. So, stop feeling sorry for yourself and get out there and enjoy the life you have.  Be patient, your time will come.
Lianne Avila is a Licensed Marriage & Family Therapist in San Mateo, California. She can help you love the life you have. For a free phone consultation please call or email, (650) 892-0357 or lianne@LessonsforLove.com.