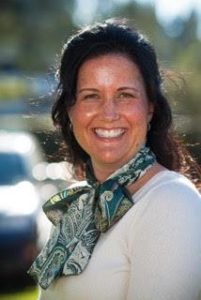 I absolutely love working as a Marriage & Family Therapist, and I am dedicated to helping people. This journey began in my late teens when I discovered how much I loved learning about psychology and what made people tick. I just couldn't get enough of it. That same curiosity led me to complete my BA and MA in Clinical Psychology (along with a 3000-hour internship!). I was the first person in my family to branch out into psychology and while it wasn't always easy, it's been well-worth the effort.
After completing my internship I started a private practice and realized there was still more learning to be done. Like you, I have had my share of ups and downs. Being diagnosed with breast cancer at the age of 30 brought it all home. At first, I thought it was a death sentence only to realize I would live. The truth is thankfully, many people live and thrive after a cancer diagnosis. The background I had in psychology helped me through the process tremendously, in fact, I don't think I could have gotten through without it.
The journey still goes on. There is always more learning to be done. I have completed several Cognitive Behavioral Therapy (CBT) trainings, starting when I was an intern. This has helped me help many individuals struggling with anxiety or depression. What you say to yourself directly affects how you feel about yourself. I love watching people change their thought patterns and finding happiness in their life.
I also love working with couples. I began training in The Gottman Method for Couples in 2011. This method is backed with over four decades of research and is one-of-a-kind in the field. I have seen couples using this method transform their relationship. I'm not going to lie, it's not always easy, but it works.
The truth is that if you're in a relationship you already know that. As human beings we need to be in a relationship. Yes, this means we are needy and that's alright.
And, last but not least I love working with children and adolescents. It's easy as an adult to forget what challenges you came across growing up. These days, children are faced with many challenges especially in the Bay Area. I often hear middle school students asking, "will universities want to look at my transcripts from middle school?" If you ask me this is unnecessary stress. My goal is that every child feels comfortable being themselves and enjoy their childhood.
In addition to my clinical work, I am also an active volunteer in the community. I am member of The California Association of Marriage & Family Therapists (CAMFT).
In my personal life when I'm not working, I enjoy spending time with family and friends. I have two adorable nephews and one niece. We enjoy weekend outings together to Santa Cruz and Tahoe. I enjoy trips up to wine country with friends. I grew up in The Salinas Valley, so, of course I enjoy the outdoors. I also enjoy comedies, live music, exercise, dancing and singing. And, I can't forget to mention I have a beautiful black cat, Sylvester. He is good for my mental health.