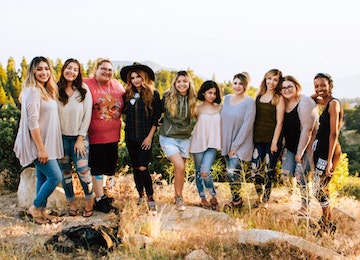 "How Can I Reduce My Stress Level?"
This is a question I get a lot in my practice. Unfortunately, people are more stressed out these days than ever. I know you feel like you can't slow down. But, if you don't your body and your mind will eventually give out.
This can show up as physical problems or emotional problems. You may feel like you can't stop, even for 5-10 minutes. If you feel this way, then the stress in your life is taking over. If you don't stop now, it will get worse.
"How can I reduce my stress level?"
This question keeps going through your mind. It's actually a good thing that you are asking this question.
Here are 10 simple tips to help you reduce your stress level:
Get more sleep. Sleep deprivation is a huge problem. Studies have shown that you need 7-10 hours of sleep. You think you will get more done when you sleep less, and be more productive. But, you will actually make more mistakes. This will make you less productive. Make sure to turn off electronic gadgets an hour before bed, and avoid caffeine. Take a warm bath and read a relaxing book before bed.
Try relaxation techniques. Start with 5 minutes of deep breathing. Go to a quiet place or outside where you won't be disturbed. You can also try progressive relaxation. Have a cup of chamomile tea. Use essential oils. Just stop and clear your mind. Add at least one relaxation technique to your day. This will help calm your mind.
Add exercise to your life. Start with something simple, like a 20 minute walk. When you exercise, you release endorphins. This will help you feel better. You can also go to a cardio class at the gym, or take a yoga class. This is a great one, it's gives you the mind and body connection.
Reduce your caffeine intake. High doses of caffeine can increase anxiety. Make sure you find out what the right amount is for you. It's alright to start your morning with a cup of coffee. But, if you notice it makes you jittery, then cut back.
Start a journal. Writing can be a great way to let go of stress. You can do the one page dump. This is where you release your emotions. Say as much as you can in one page. It can be more, if you'd like. You can also keep a daily journal. You can write about what happened in your day, or write about what you would like to do in the future.
Learn to say 'no.' I see this a lot. You say yes, when you mean no. This will make you feel overwhelmed. This is when you feel like you can't get everything done that you need to do. This is also a good time to delegate. Remember, there is more than one way to do things. Let your family and coworkers help out.
Spend time with friends and family. Having a friends network, will help you feel supported. Having healthy social ties will help you through stressful times. Both, men and women benefit from a healthy group of friends. Studies have found that when you have a strong network of friends, you are less likely to feel depressed or anxious.
Listen to soothing music. Music is good for your mind and body. Listen to music that makes you feel good. Don't put on depressing music, especially when you are feeling down or stressed out. This will make you feel worse. Nature sounds are also relaxing and soothing. This is why they are incorporated into meditation.
Spend time with your pet. Pet therapy is a great way to take care of yourself. Your pet loves you unconditionally. And, let's face it, they aren't that hard to take care of. They look forward to seeing you when you get home, and they miss you when you are gone. Spending time with your pet is relaxing, and a great way to reduce stress.
Take a mental health day. More and more companies are offering these. You need to take advantage of this. You can stay home and do nothing, if you'd like. You can go to the spa, or go shopping. It needs to be something that will help revive you.
Don't let the stress in your life get out of control. Start with one of these tips today. You can also add a weekend get away. I just got back from a Mindfulness retreat. I feel much better, and I am glad that I went. I met new people. It's been way too long since I have been on one. It made me realize that I need to go more often. Just set the time aside, and do it.
If you like what you read, there is more in Reducing Stress. These tips will help you have the happier and more successful life that you have always wanted.
Lianne Avila is a Marriage & Family Therapist helping people in San Mateo, CA who are looking to create a life that is happier and more fulfilling. Please subscribe to Lianne's newsletter on www.LessonsforLove.com to learn more about her services and expertise.