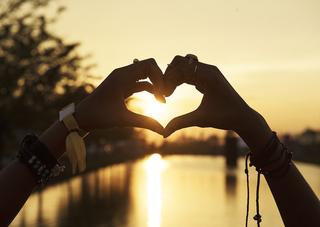 What Are Relationship Challenges You Can Manage Without A Counselor?
We live in a time where going to see a counselor, is not that uncommon. Thank God, it's hard to believe there was a time where it was considered taboo. I am grateful for all the counselors before me, that fought to make it alright.
Counseling can help get you through the bumps in life, especially in your relationship. But, like everything with good comes the bad. So many people want to see a counselor for everything. For example, 'I am so worried he will not like me if he finds out about my past.' When he already likes you and he knows about your past.
What will happen if he doesn't call me back?' Does it mean I will never meet the man of my dreams and get married?' The answer is, I don't know, and that's alright. You don't have to have all the answers and dreams are always changing.
Here are 5 reasons you don't need a counselor for your relationship challenges:
This too shall pass.

Every time you feel the road getting bumpy, say these four simple words. Repeat them over and over. If you have to, fake it till you make it. Remind yourself of the difficult times you have been able to get through. This may mean you need to change the lense. This will help you, to go with the flow and feel better about yourself.

I am enough. In a world where you are expected to do more. Where you never have enough. This is a great one, it's actually one of my favorites. This will help keep you grounded and in the present. It also helps to start surrounding yourself with people that feel this way.
You are fearfully and wonderfully made. Remember God made you the way you are. He perfectly designed and created you. He loves you no matter what, and He will always be there for you. It's easy to feel alone or as if nobody cares. This is a self defeating thought and will only bring you down. Memorize this one and use it to replace negative thoughts.
Stronger than yesterday. You are not the same person you were yesterday and neither is your partner. We can't go back, so why dwell on the past? It's easy to run the past over and over in our brain. This will eventually make you feel stuck and like you can't let go. Ground yourself in today. Stop and take a deep breath. Remind yourself to take life one day at a time.
Your grace abounds in deepest waters. Even when you feel like you are drowning. You will find a way to carry on. If you must think of the past, then remember how you got through the bad times. Learn to trust. This will help decrease anxiety, and your friends and family will notice the change.
There you go, these are 5 positive affirmations. This is also known as DIY counseling. Start saying them today. You can say them out loud or silently in your mind. Say one first thing in the morning. By doing this, you are starting to rewire your brain. Over time, you will feel better about yourself.
Lianne Avila is a Licensed Marriage & Family Therapist, in San Mateo, CA. She specializes in helping people get over depression and anxiety. For a free phone consultation or more information, please call or email (650) 892-0357 or lianne@lessonsforlove.com.