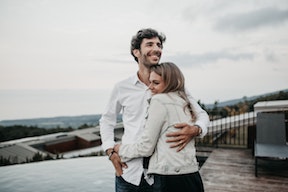 5 Ways Self-Care Can Improve Your Relationship
It's easy in our fast paced society to forget about your own self-care. You are busy taking care of everybody else. You have a job and deadlines to meet. This doesn't leave much time for your own self-care plan.
Self-care doesn't have to be difficult. I have found a lot of people feel guilty when they think of self-care. This can come from an old thought pattern. It's time to throw out that old thought pattern, and replace it with a new one.
Learn how self-care can improve your relationship.
I talk about self-care a lot in my practice. When people think of self-care they often think of getting a mani/pedi or a massage. Those are nice things, but self-care is taking care of your mind, body and spirit. It's something that you practice daily. It doesn't have to be difficult.
Take ten minutes in the morning and meditate.
Make sure you are getting plenty of rest.
Eat nutrient rich foods and drink plenty of water.
Watch a funny video.
Take breaks during the day.
Go for a walk.
Surround yourself with positive people. Start by reviewing the social supports available to you. If necessary, start developing a positive social support system.
Approach each day with purpose. Be productive by outlining daily structure. No task is too small to feel good about. Each step can be important to reach goals that you develop.
Avoid being self critical. Be kind to yourself. Use positive self-talk to reassure yourself. Allow yourself to see there are always choices.
Be sure to build time into your schedule for your relationship.
Instead of practicing your self-care solo, practice self-care with your partner. Studies have found that it will increase relationship satisfaction.
Here are 5 ways self-care can improve your relationship:
Sexual satisfaction will increase. This means that couples engaged in sex more often and were more likely to achieve orgasm. Couples were also more adventurous sexually. They also communicated more about sex. Not only is this good for your relationship, it's good for your overall health.
Improved communication skills. As a result couples communicate more with one another. This can be talking about their day. This means that one person is the speaker and one is the listener. That way both people in the relationship feel heard.
Increased career satisfaction. Studies have also found that when couples practice self-care together, they are more likely to feel satisfied at work. This means that they will perform better at work. A good self-care plan will show in your attitude.
Reducing stress and better health. A good self-care plan that you practice with your partner will reduce stress in your life. In the beginning you may feel you don't have time for a self-care plan. But, when you start one you will find you have more time. This will help make you feel better. Studies have found that stress is the number one killer out there. When you have a self-care plan that you engage in daily you will have better health. Meaning a decrease in illness for you and your family.
You will have more fun together. At the beginning of a relationship fun is a priority in a relationship. But, over time it get's lower and lower on the list. You buy a house, you have children, you get a promotion at work. The next thing you know the fun has slipped away. I see this all the time in the couples I see in my practice. You need to prioritize fun, again, in your relationship. It's true, couples that have fun together stay together.
Pick a couple of self-care habits that you can start today with your partner. By doing this you will feel better, emotionally and physically. You don't have to break the bank. Start small, read a book together or go for a walk together.
If you liked this article, there are more in Taking Care of Yourself. You will find many tips that can help you reduce the stress in your life, and lead the happy and successful life you have always wanted.
Lianne Avila is a Marriage & Family Therapist helping people in San Mateo, CA who are looking to create a life that is happier and more fulfilling. Please subscribe to Lianne's newsletter on www.LessonsforLove.com to learn more about her services and expertise.