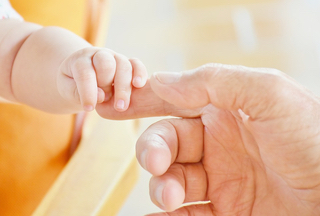 Which Parenting Style Is Best For Raising Healthy, Happy Kids?
We all know that when you have a child, everything changes. I know you have always wanted a child, but you probably didn't know what you were in for. Yes, you are in this for life. There is no turning back.
The good news is you have a wonderful child, they will love you for life. You will go through ups and downs. But, you will get through it. It may not turn out how you expected, but that is alright. When you have a child you have a dream. The best thing, is to be flexible. Let things happen. Things really do have a way of turning out just right.
Here are the 5 best parenting styles for raising healthy, happy kids:
You don't have to fix everything.

This is an easy mistake to make. You want your child to have a great childhood. But, it's unrealistic. When you try to fix everything, your child doesn't learn to solve their own problems. They learn to rely on you for everything. This will hurt your child in the long run. If they are having a problem with a friend at school. Suggest they try and work it out. Let your child know you will need some time on the phone, and they will have to play on their own.

When your child expresses emotion, use this as a teaching moment.

There is more than one way to express an emotion. Most likely, your child will express emotion differently than you do. This might be confusing in the beginning, what's best is that you both learn to understand it. When your child is upset about something, let them know it is alright to have that feeling. We all have a range of feelings. Your child will not be happy or angry all the time. They need to know that is alright.

Listen with empathy.

Your child has a lot to tell you. They love it when their parents listen to them. They want to tell you all about their day. Maybe, you've heard it before. It's especially important to listen to them, when they've had a bad day. Their problems may sound simple to you, but to them they are important. When you listen with empathy, this let's your child know that you have their back. They know they can count on you. This is what they want more than anything.

Be honest with your child.

It's easy to want to protect your child. This may cause you to hide your emotions from your child. It's alright to let your child know how you are feeling. This doesn't mean you dump your emotions on them, or expect them to solve your problems. This let's them know you are a human being. You have emotions, just like them. This also let's them know it's alright to have their emotions. As a parent, you are a teacher. They learn a lot from what they see their parents doing.

Take a genuine interest in your child.

Know at least one important thing that is happening in their day. Ask them about it when they get home. Make sure you listen to the answer. Keep in touch with their teacher and their friends. Play with your child. Work on an art project or play outside. This means get down on their level. Children love to play it's their language.
It's also important that you take some time for yourself. Take a relaxing bubble bath, or spend some time with a friend. It's easy to put everyone else first. When you do this, you end up feeling resentful or burning out.
Lianne Avila is a Licensed Marriage & Family Therapist, in San Mateo, CA. She has helped many parents feel more emotionally connected to their children. For a free 15 minute phone consultation or more information, please visit www.LessonsforLove.com.